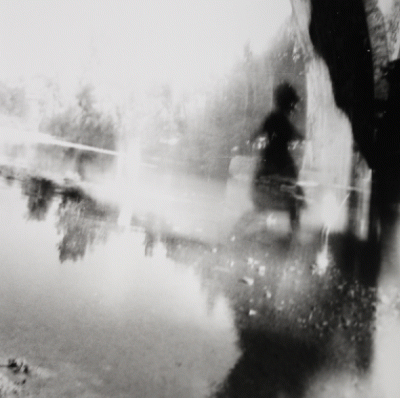 WHAT ARE THOSE WEIRD, INDISTINCT IMAGES THAT SUDDENLY POP INTO OUR
HEADS AT NIGHT WHEN OUR BODIES ARE AT REST? WHERE DO THEY COME FROM?
THEY SEEM NEW, YET AT THE SAME TIME STRANGELY FAMILIAR. HOW DO THOUGHTS
AND MEMORIES BLEND TOGETHER IN THE BRAIN? IN THE NOCTURNAL STILLNESS,
THE BRAIN SEEMS TO DIGEST EXISTENCE. IT TRANSFORMS IT AND GOES ON TO
CREATE ABSURD, IRRATIONAL AND CRAZY IMAGES.
THROUGH THE SUPERIMPOSITION OF TWO FILMS, DEVELOPED IN THE DARKROOM,
THE EDIT SERIES TAKES US ALONG THE WINDING PATHS OF ITS FEVERISH DREAMS –
AND, IN THE PROCESS, OFFERS US UNIQUELY ENGAGING PHOTOGRAPHY.